Tax season 2014: Changes you need to know
To follow are just a few of the changes that may affect your personal return in 2014 (changes in tax law that took effect in 2013). Each of these changes are discussed in more detail throughout the IRS' 2013 Tax Guide for Individuals.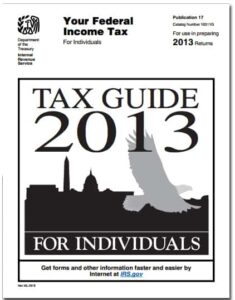 At the top? You may be paying more.
While the Bush-era tax cuts were extended for most, the top tax brackets returned to 39.6 percent. So if you made more than $400,000 as an individual, or $450,000 as a couple, your tax bill will be higher this year. Additionally, if you are making over $200,000, you will be subject to a Medicare surcharge of 0.9 percent.
For more information, see the 2013 tax computation worksheet or the 2013 tax rate schedules beginning on page 264 of this IRS publication.
Deductions for medical expenses (spent in 2013) will be harder to get.
Previously, you could deduct medical expenses if they exceeded 7.5 percent of your adjusted gross income. That number rose to 10 percent for 2013. So, if you or a family member were in the hospital last year, you will have a harder time writing those costs off.
Education expenses
If you are a parent or student paying for school, the American Opportunity Credit could help you take up to $2,500 off of your tax bill if you paid tuition or fees last year, plus additional deductions for loan interest and other education-related expenses.
Energy-efficient improvements
Energy efficient improvements can qualify you for an energy credit of 10 percent of the cost of those changes — though the lifetime maximum is $500. The deductions vary by improvement, so be careful, but it's definitely something to keep in mind.
Simplified home office deduction
If you can take a home office deduction, the IRS has produced a "simplified option" you may qualify for. See Publication 587.