Speed up your ERP implementation


Why does ERP Implementation take so long?
Implementing an Enterprise level business management system is typically a time consuming and challenging task for smaller companies (and larger ones, but that's another article completely!).
Because of the complexity, many smaller companies choose not to implement ERP, or, put it off indefinitely. And yet the data has been pouring in for years: the benefits or ERP Accounting, Manufacturing and Distribution Systems more than justify the necessary risk and expense. This article will help you to understand what happens during a successful implementation so you can weigh the effort against the benefit and decide to move ahead or consider other alternatives.
First, let's acknowledge that 'small business' ERP and those ERP systems intended for very large organizations will differ considerably. The process outlined below is definitely intended for ERP implementations serving companies of less than $50MM in revenues or 50 concurrent users. Even so, many smaller companies require substantial review of their processes, lengthy evaluation period and extensive training prior to "Go Live".
This process can typically require 60-90 days or more of preparation after the software has been chosen. During the sales process, ideally you would have worked through a list of requirements, seen those requirements demonstrated to assure the software can do the job. You should have also achieved a comfort level with the vendor's ability to support your operations. Once the purchase has been agreed to, the implementation process will begin in earnest.
Evaluation and Process Review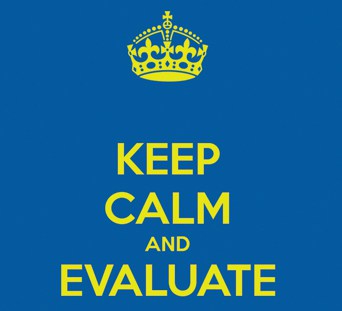 In this phase of the implementation you will work through your day to day operations with your vendor's implementation team. Much of this will seem a repeat of the sales process, but the emphasis will be more specifically on the minutiae of your needs.
For example, review which reports you rely on or want to begin using, how are these reports generated? What data collection is needed, is the effort of data collection more valuable than the output? Each department (Sales, Operations, Admin, etc.) will have opportunity to spend time with the implementation team to assure their unique needs are addressed.
In other words, you will determine exactly 'how' you will use the software in your business and make decisions about which switches to throw or bells and whistles to take advantage of. This phase is critical to the overall success and can often take 3-4 weeks to do appropriately.
Sand Box Training
With the decisions made about 'how' to use the system, you will turn your attention to getting staff up to speed and comfortable with the new system. For an AcctVantage ERP implementation, this involves retrieving a 'quick and dirty' export of data from your existing systems for load into a test copy of AcctVantage. With a 'sand box' in place and the decisions made regarding configuration, your staff can train using real life scenarios and familiar data.

For many companies, the training period will last another 3-4 weeks and will involve changes to the configuration decisions made and re-testing.
Go Live
Once the sand box training has been accomplished, the focus will turn to the final roll out of the system for live use. For an AcctVantage implementation, this phase generally happens quickly, 1-2 weeks from the client giving the 'go ahead'. During this time you will plan for import of data from old system to the new and settle on a good time to finalize the transition.
Here's a quick hint, there is no 'good' time! The process is time consuming, disruptive and somewhat risky. The most important consideration is to ensure that all of the decision makers are on board with the project before beginning. If staff is not able to see the benefit of the move, the tasks will drag out and will not have the attention they deserve. Our AcctVantage implementers have considerable experience in managing these projects. Rely on them to use their experience to guide you through the process successfully.
How to SPEED UP your ERP implementation
For many small companies that need ERP level software, the thought of setting aside 6 days for implementation is unsettling, and wont even consider 3 months! So what are these companies to do?
The worse possible solution would be to 'farm out' the implementation of an ERP system to a third party. It is likely that the vendor is a reseller that doesn't truly know the software and certainly does not understand your business. If the process is viewed as a software 'installation' rather than 'implementation', the failure rate is excessively high. Many companies simply will not recoup their investment in this scenario.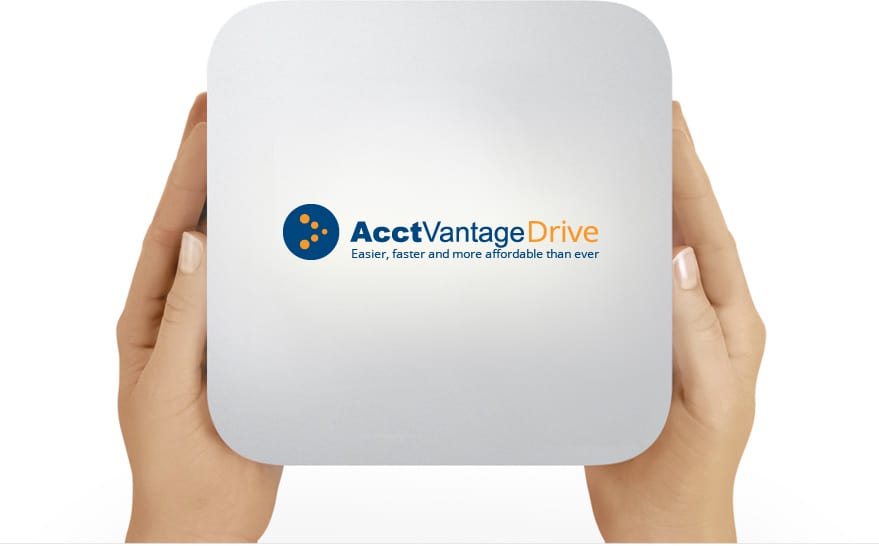 At AcctVantage, we've configured a 'quick start' option that we call AcctVantage Drive. During the sales process, we will help you determine if AcctVantage Drive is right for you. If it is, we can have a full featured ERP system – with all of the same features as the full implementation – on board and ready for use in no time. The idea is very simple: we have taken our 25+ years of successful implementation experience and configured a 'standard' implementation package with pre-configured set of options. The difference between AV Drive and any other 'light version' ERP is that you still have the option to do a full implementation process review over time while you are using the system live for daily use.
Call or contact us and ask to speak with an implementer to get a better idea of exactly how this works, what's included and if Drive is for you.