AcctVantage 2015 Ready For Download

AcctVantage 2015 Is Here!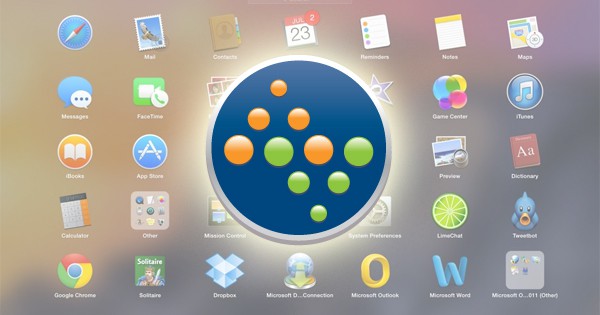 If you are looking for personal finance software for Mac, please contact us.
Just in time for the new year, AcctVantage ERP 2015 is available for download. This major upgrade is free for all Customer Care Program members. Full release notes can be found here. Download Installers
To say that our icons and imagery were, ahem, "dated" would be a bit of an understatement. But hey, they looked great 10 years ago! 2015 brings a major facelift to the AcctVantage system with all new icons and subtle, but important, changes in layouts, fonts, and other interface elements that we began in 2013. As always, we've committed to keeping the AcctVantage user interface as simple as possible. Enjoy!
Here's the lineup…
Foreign Currency Integration, Easier Importing & Bill of Lading
Many of our clients purchase product from overseas partners. In AV 2015, we begin supporting foreign currency transactions for the complete Purchasing and AP lifecycle. Expanded Unit Measure & UPC The Unit of Measure function has been greatly enhanced to make purchasing and sales of various configurations much easier. Along with this, we've added UPC specific values for each available unit.
Building on the Import Wizard added in AV 2013, we've made the feature more accessible and easy to use.
A new Bill of Lading tab has been added to the Sales, Pick/Pack and Warehouse Transfer screens along with a default (customizable) Bill of Lading document.

Magento eCommerce Integration
We've slowly rolled this feature out beginning in AV 2013 s a custom integration for a small group of clients . AV 2015 turns the corner from a semi-custom implementation to a turn-key solution for connecting AcctVantage to your Magento web store. With 2-way integration of Sales, Product and Inventory data we are excited to support this world class eCommerce engine. Implementation and configuration to connect your Magento store to AcctVantage requires a carefully executed project plan. Contact AcctVantage Sales for a quote on adding Magento integration to AcctVantage today.

Upgrade To 4D Today
AcctVantage 2015 is now shipping, and with it comes a required upgrade to the 4D Database engine. AV 2015 uses the 4D v13 database engine. Most AV users have the 4D Maintenance plan that provides for no charge upgrades, but you do need to contact them for the license keys! If you do not have the 4D Maintenance plan, you have until December 19th to upgrade to 4D v13 at a reduced rate. After the 19th, the cost to upgrade will increase substantially.
Click the 4D v13 tab.
On the right hand side, select "Upgrade" or "Upgrade Under Maintenance" to obtain your license keys.
27 Years And Growing
Shopping for accounting software can be a big headache, so when our customers share their stories, it rings louder than a hundred advertisements. Refer a new AcctVantage Client to us and we'll send you a shiny new iPad, a Mac Mini or waive a month of Customer Care Program fees!
Knowledgebase + Manuals
The AcctVantage knowledgebase is constantly being updated for the latest release: https://www.acctvantage.com/manual If you do not have log-in credentials, please get in touch with AV Support.