Why Amazon Dash is big for #ERP (updated)


Dash is in the news, with most reviews delighting in it's brilliant potential for online shopping. Now deployed in a handful of test markets for Amazon Fresh, it's clear this is a winning invention which rivals the Kindle. But analysts are beginning to dig deeper under the hood – there may be a lot more to Dash than meets the eye.
Dash will especially capture attention from ERP thinkers who have long studied and modeled the automated data collection system developed by FedEx over the last 40 years, which now enables the fulfillment of 10 million shipped packages each day, using hundreds of planes and distribution centers all over the globe. In a nutshell, Dash allows individuals to use a simple scanning stick to retrieve, price and order a plethora of consumer items "from home" (although many retailers are concerned their stores will be used by shoppers who have no intention of purchasing in a brick-and-mortar establishment). So naturally, the ERP implications of Amazon Dash are obvious and overwhelming for the B2B market, with supplies being restocked and equipment being replaced or repaired before a problem ever arises.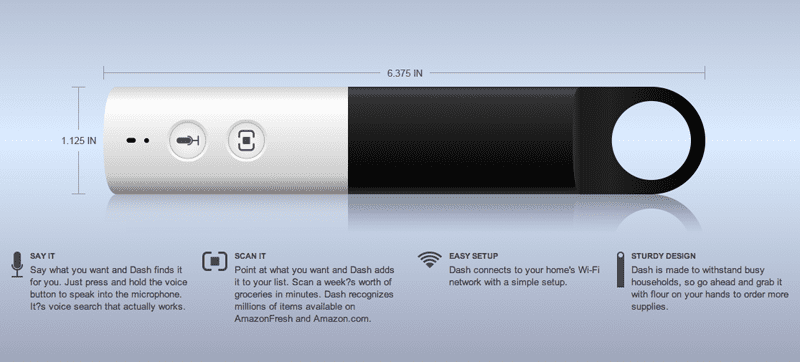 There is a term for all of this:
The Internet of Things (IOT)
, and its now the leading force driving innovation in B2B software development. With Dash, Amazon now provides the ability to place orders by using its code scanner or voice search. This combination – a quality language recognition app and a bar code scanner connected to a seemingly infinite database of physical products – could potentially alter both retail and online shopping as we know it.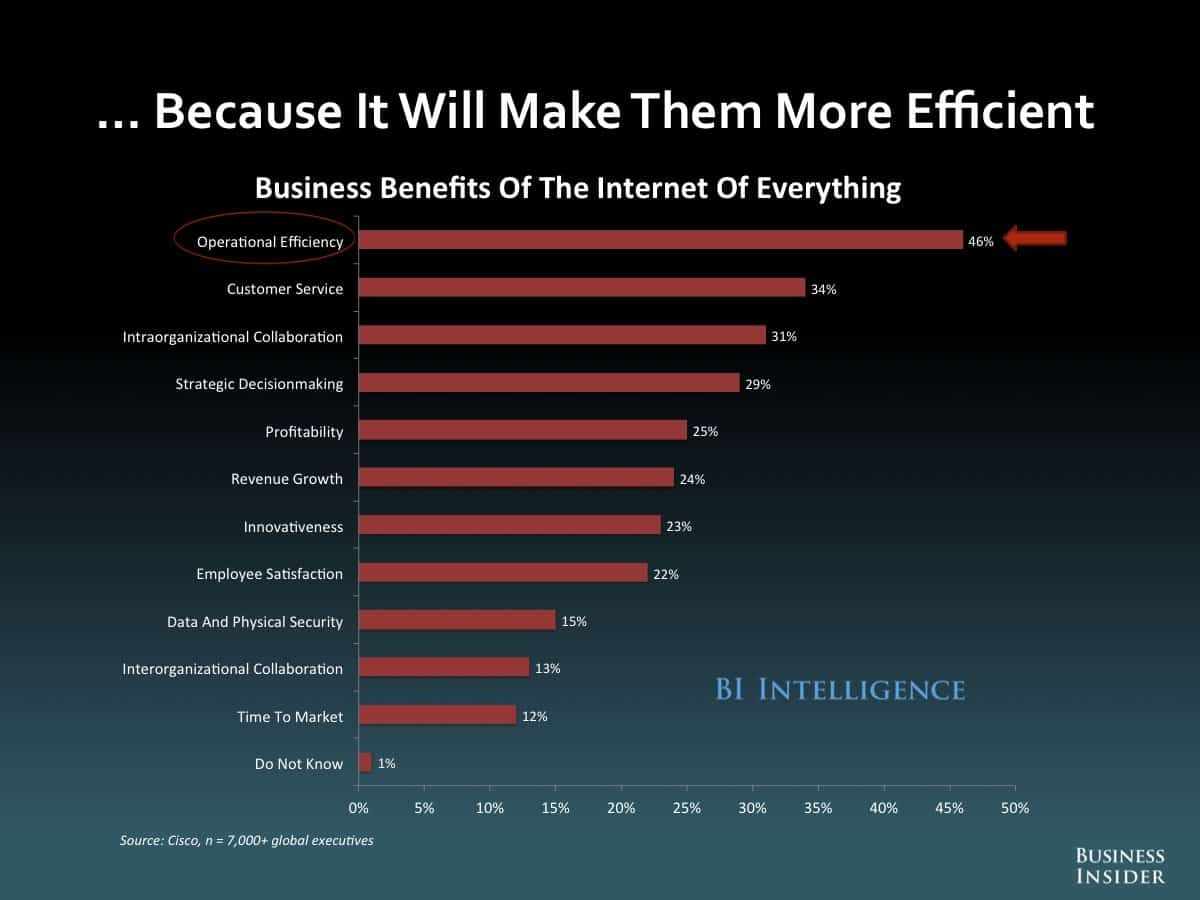 But it's about far more than just groceries and household items. The logical next step is to license new applications for this technology to enable its use in a business environment that can't afford to invest in automated inventory management tools. Whether being used for machine maintenance or just day-to-day inventory, the opportunity to affordably place a Dash-like device on the keychains of thousands of employees is a near-term reality.
At some point most businesses that operate in materials have to invest in custom software to manage their production or distribution processes (inventory). Dash-like devices in the hands of all relevant employees could mean minute-by-minute ERP automation in otherwise difficult environments to systemize. Imagine what would happen if you replace consumer ecommerce device identification with geolocation and HR/systems-integrated user identification.
All trends point to a rise in small businesses adopting ERP systems, software and strategic thinking. Much like Square has revolutionized common card processing, innovations like Dash have the potential to make the build of an ERP system simpler than ever before. We're watching you, Amazon.
6/5/14 UPDATE:
We had no idea how much traffic this post was going to generate when we created it. Big thanks to our friends on Facebook, Linkedin and Twitter for sharing the story over 200 times in 2 weeks! Also, one of our Advisors sent us a link to this story which goes into great depth on the IOT (Internet of Things), sharing our enthusiasm about the ERP Potential of Amazon Dash. Finally, if you enjoyed this article, you may want to take a peek at another extraordinary disruptive technology that will affect LOB (Line of Business) applications development for years to come.