The Best Small Business Accounting Software Still Needs A Human

Even The Best Small Business Accounting Software Needs A Human
Is Your Ledger A Mess?
Even with the best small business accounting software on the market, bookkeeping can get out of control for small business owners. After only a few months, the receipts and paperwork can quickly pile up and become a major distraction. Even if your payroll and taxes are above water, it's worth it to set time aside and catch up on your ledger.
Although many bookkeepers and accountants offer "catch-up" bookkeeping, a lot of business owners opt to clean up overdue bookkeeping messes on their own.
During a recent training, a customer's bookkeeper was present and shared these steps for getting back on track with your general ledger accounting for Mac.
(note this article written with a cash-accrual business in mind).
Step 1: Round Up Renegade Receipts
Regardless of where they are stashed, get your receipts out on the table. If they are digital, you might want to print them. If they are printed, you might want to digitize. Whatever the case, ALL RECEIPTS IN ONE PLACE. This includes:
 Invoices distributed
Debt collection efforts / requests for payment
Expenses of all kinds, including vendors
The best small business accounting software packages will include the ability to create highly customized expense accounts, so there is no reason you should find receipts that can't be reconciled.
Step 2: Reconcile Your Ledger & Bank Accounts
Your ledger reconciliation will take time if reconciliation has been put off for more than a month. But its pretty straightforward to sync, compare and confirm. Its also pretty expensive to pay a bookkeeper or accountant to pick through your accounts to find errors. By propitiating your accounts beforehand, you will save money on accounting fees.
Step 3: Get Your Personal Stuff Outta There!
This especially applies to small business owners who live day-to-day without a moment to spare. If you co-mingle your business and personal expenses under the umbrella of an LLC, you risk losing the liability protection offered by your company's structure. Not to mention your taxes get messy when your personal expenses are all mixed in.
Step 4: Get a 3rd Eye to Look It Over
Have your accountant or bookkeeper check your work, or take the leap and purchase AcctVantage ERP today. Its the best small business accounting software on the market for inventory-heavy SMEs (especially those that run on Mac).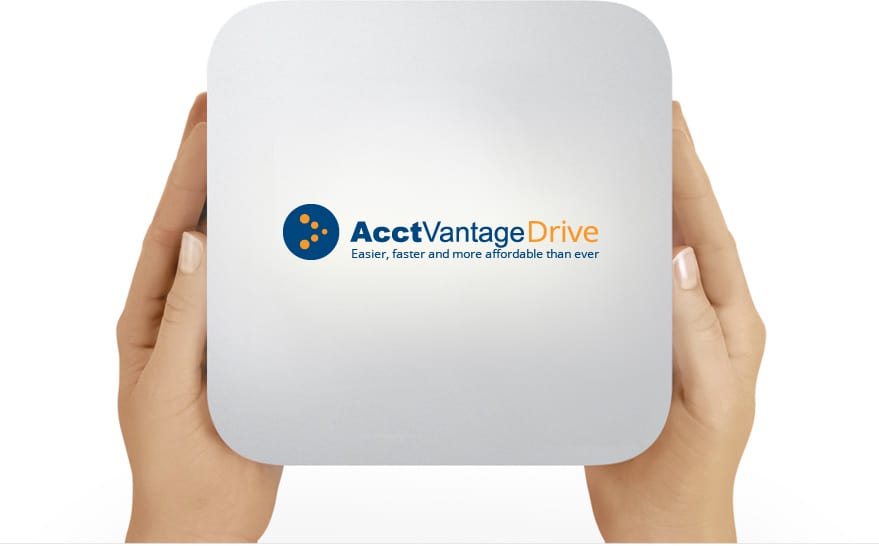 More perspective needed? Check out this great article on TopWeb which covers the "small business leap to ERP accounting".
An excerpt:
If you're like the typical small to medium-sized enterprise (SME), you started with off-the-shelf (OTS) accounting software, and as you grew, you added other software to help keep track of customers, inventory and processes.  If you sell online, there's a decent chance you feel stuck: your cloud-based accounting app or inventory management system works, but not as well as you'd like it to. If you started out with OTS accounting software for Mac, you may be finding your options are limited.

Then there are integrations. Wonderful little API strings that solve otherwise enormous financial accounting and distribution system deficiencies, but problematic in that if one goes down, your entire data management system fails. These types of free CRM or low-cost e-Commerce solutions begin to weigh down inventory-strong businesses as they grow.

It helped you get where you are. But now you're thinking, "I'd rather pay for something that works!"