How Long Have You Provided Accounting Software For Small Business?

Accounting Software For Small Business Since 1987

AcctVantage started out developing straightforward accounting software for small business, but quickly found our niche: ERP for small businesses with heavy inventory operations.
Today we focus on our most popular products: AcctVantage ERP (robust ERP accounting software for small business environments with less than 50 users) and AcctVantage DRIVE (the same ERP framework, but packaged for quick delivery and lesser custom configurations).

Both solutions are cross-platform, designed for businesses that have outgrown simple bookkeeping systems like QuickBooks® or AccountEdge®.
Most of our customers are US-based, small to medium sized, inventory-centric businesses. While our reputation is for Mac ERP accounting software, AcctVantage has evolved over the years into a truly cross-platform application with native support for both Macintosh and PC networks. We even support mixed Mac/PC networks, with no change in feature set or cumbersome "emulation" required.

AcctVantage ERP integrates modules for ERP accounting software, warehouse operations software, CRM, inventory accounting software, sales and reporting software – all into a single application.
If you own or lead a small business with production, inventory, or sales operations you wish to fully integrate, give us a peek. After 27 years of continuously improving our accounting software for small business, we might just be the solution you are seeking.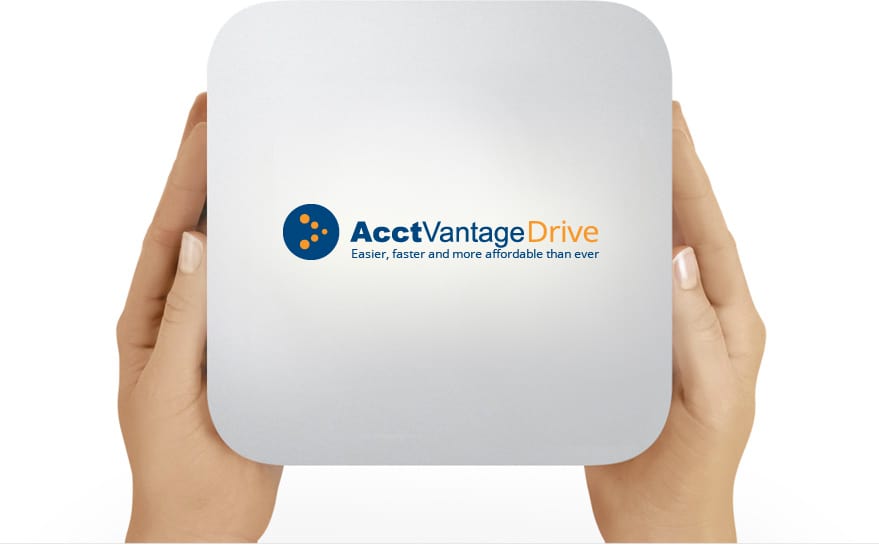 More perspective needed? Check out this great article on TopWeb which covers the "small business leap to ERP accounting".