Mac Accounting Software:
it all started in 1987

AcctVantage started out as a small Mac accounting software company, but quickly transformed into AcctVantage ERP. Today AcctVantage is a powerful cross-platform solution for small-to-medium-sized businesses that have outgrown simple bookkeeping systems like QuickBooks® or AccountEdge®.
Most of our customers are US-based, inventory-centric businesses with less than 100 employees. Although our reputation is for Mac accounting software, the AcctVantage ERP solution has evolved over the years into a truly cross-platform application with native support for both Macintosh and PC networks. We even support mixed Mac/PC networks, with no change in feature-set or cumbersome "emulation" required.
Designed primarily for inventory-centric operations like wholesale, distribution and light manufacturing, AcctVantage provides businesses the tools needed to manage and stimulate growth.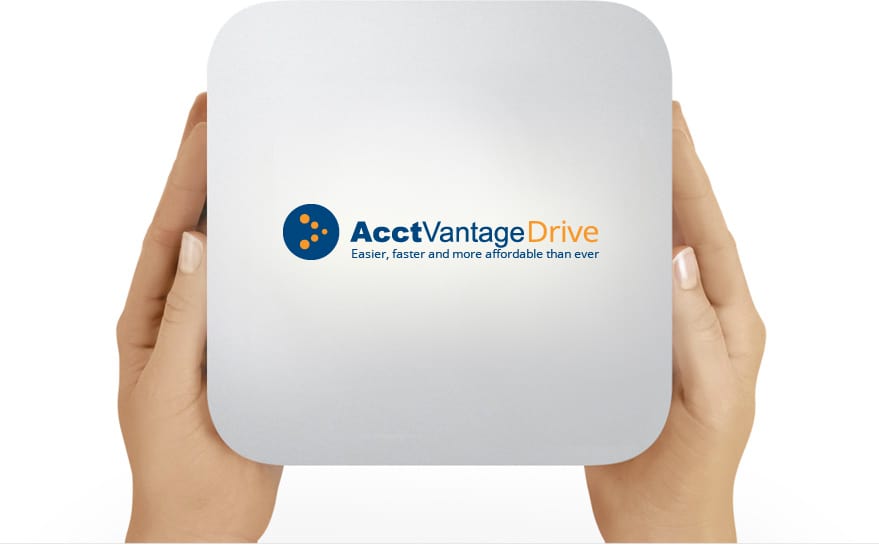 No Experience Necessary
Here's a fun fact: there are more AcctVantage ERP systems maintained by office managers than IT professionals. Technology is supposed to make our lives easier, but often those writing the programs forget that users need to just get a job done. AcctVantage ERP is written with the end user in mind with logical work flows, intuitive screens and easy to manage administration tools. It's powerful and sophisticated software, but you don't need your CPA's license or a doctorate in computer science.
We offer on-line or live training (your place or ours) to make ramp up time for new users as smooth as possible. Easy access to live or self-service support keeps business flowing and productivity up.
Our Implementation processes have been developed over our 25 years of experience. The process is highly collaborative; you will work directly with senior staff to ensure a smooth transition. Most users are up and running live on their new AcctVantage system within sixty days, typically with only one day of "down time".
Mac Accounting Software With No Hassle Support
Our Customer Care Program takes the worry away from keeping up with new technology. As a Customer Care Program member, you receive unlimited, US based, technical support and all AcctVantage upgrades for one flat yearly fee. No surprises or unexpected budget items.
Because we are the developers of the system, all technical support is provided
by experienced staff that actually knows the system, and very likely knows you. We even have real people answering the phone. Rather than working with a reseller that is motivated by billable hours, or a 'call center' somewhere overseas, you can expect to get knowledgeable (and accurate) answers to your questions right away. All for a fixed, easily budgeted, price.















A great deal of Mac accounting software is actually software built for PC and then spun for Mac OS. We make Mac accounting software you can count on.